Welcome to Public Health Nutrition department
---
Dear students and guardians you are most welcomed to the Department of Public Health Nutrition, Primeasia University. This website has been prepared to acquaint you with our department. Established in 2008. The Department of Public Health Nutrition offers a 4-year B.Sc. (Hons.) degree approved by University Grants Commission (UGC) & Govt. of Bangladesh. The department provides an intellectual environment, with a positive and supportive atmosphere, filled with energetic students, faculties and st ...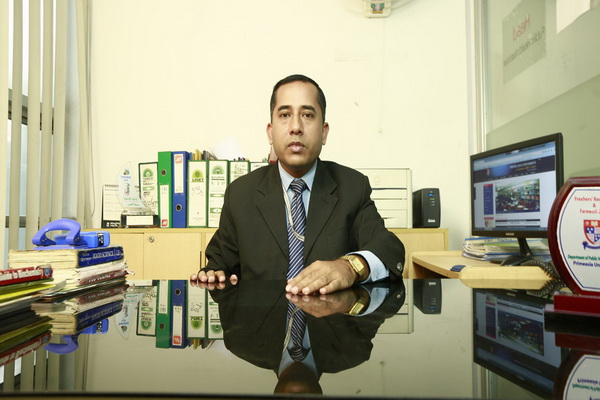 Dr. Md. Abdus Salam Mondol
B.Sc. (Hons.), & M,Sc.(DU); Ph.D (Japan)
Chairperson & Associate Professor
Department of Public Health Nutrition
Primeasia University, Bangladesh
Public health nutrition (PHN) is the science and art of preventing disease, prolonging life and promoting health through the medium of nutrition. The aim for those working as public health nutritionists is for everyone to achieve greater health and well-being by making healthier food and nutrition-related choices. Public Health Nutritionists develop, implement and evaluate nutrition policies and programmes, generating the evidence base and applying scientific knowledge to ensure understanding of the impact of food and diet on health and well-being of people and communi ...